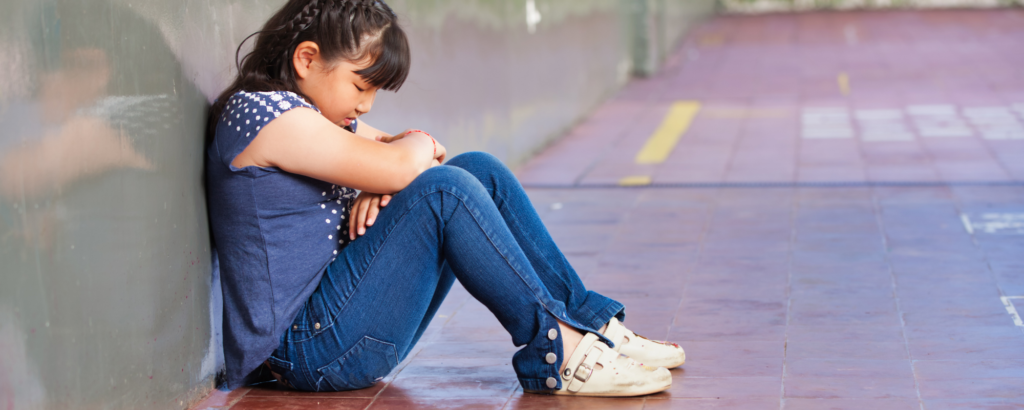 Trauma impacts children, as it impacts adults. Sexual abuse/assault, physical abuse, emotional abuse, accidents, natural disasters, school violence, bullying, death of a loved one, domestic violence can all cause a child to feel depressed, anxious, and confused.
While children experience trauma just as adults do, it often shows up differently, sometimes causing adults to dismiss the true impact of the traumatic event.
Children who have experienced trauma may exhibit poor attention and focus, impulsivity, hyperactivity, poor school performance (often seen as ADHD). Depression can also show up in children in the form of mood irritability, aggression, sleep issues, and toileting issues.
The signs and symptoms of traumatic stress look different in each child and at different ages. Below is a diagram to help family members understand traumatic stress symptoms by age.
What is Play Therapy?
While adults are able to process their traumatic experiences, often through talk therapy, children don't yet have the language to fully express themselves. That is why I utilize play therapy in my work with children.
Play is a child's natural way of communicating. If you observe a child playing, you will notice just how they see themselves and see the world.
As a Play Therapist, I use play to help a child to gain an understanding of their experiences that is appropriate for their developmental level. I also assist the child to increase resilience, develop coping strategies, and decrease behaviors.
Introducing Andrew
The Role of Parent
Parent involvement is key to successful therapy for children. This may appear different based on individual circumstances. Parents may be asked to join sessions, have parent consultation sessions without their child present, and/or be given recommendations to follow at home to support the therapeutic process. For more information about Play Therapy, please visit www.a4pt.org.
If you have questions about therapy, please visit our Frequently Asked Questions page.
If you would like to set up a complementary 15 minute phone consultation please click the link below:
Please note that counseling and coaching services are for Florida residents only. Thank you and let me know if I can be of any further assistance.