One of the most fundamental components of Girls Learning to Manage Mood DBT group is mindfulness. It's the one skill that is practiced during every session and repeated throughout the course.
The reason it's practiced so much is mindfulness is the key to managing emotions, handling stress, dealing with conflict and countless other things.
To better understand mindfulness, it helps to understand the three states of mind at any given time we might be in an emotional mind, a reasonable mind and wise mind.
The Emotional Mind.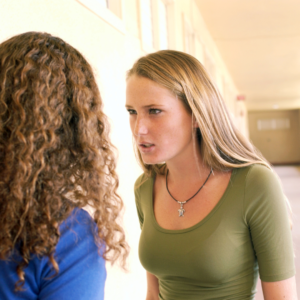 I'm sure you know when your teen is in her emotional mind. This may look like yelling screaming slamming doors, self-harming, temper tantrums and threatening behaviors. Normally when a teen is in this state of mind, logical rational thinking doesn't seem to work. That's because when we are in that emotional state of mind, that rational (or thinking) part of our brain shuts down. Our brain is in survival mode.
Or maybe you are reacting to your teen, and you get caught up in your own emotions and you start screaming and yelling. In that moment you are in emotional state of mind as well, and you're not able to think clearly, problem solve, or help your teen in that moment.
The Rational Mind.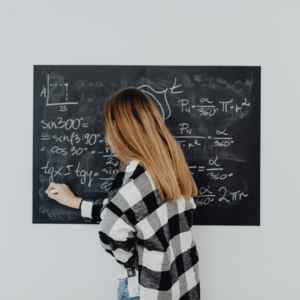 When you are in a rational state of mind, you make decisions based on facts and information and it doesn't really consider the emotional side. When your teen is in the emotional state of mind, bringing logic and facts into the mix may not help. When you find yourself lecturing or showing her evidence to prove your point, you are in a rational state.
The Wise Mind.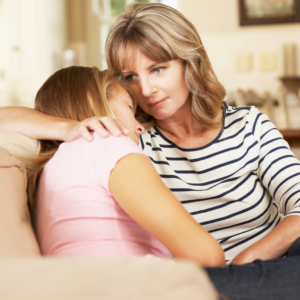 When you can combine both the emotional and reasonable states of mind you are in the wise mind. A teen who is failing science, decides to go to tutoring after school instead of hanging out with friends is using the wise mind. You are in a wise state of mind when you recognize that your teen is in her emotional mind, and you are in control of your emotions. You respond instead of reacting. In a wise state of mind, you can listen nonjudgmentally and respond in a way that can help you both in the long run.
The ultimate goal of DBT is to use the wise mind as often as possible.
As stated before, the best way to respond with a wise mind is practicing mindfulness. Wise mind skills are not automatic, they take practice. To get into the habit of responding with your wise mind, try this exercise:
Set an alarm clock for a certain period of time each day (like every hour).
When the alarm goes off, check in with yourself.
Take several deep breaths breathing from your belly. And simply pay attention. Observe your thoughts and emotions without judging them as right or wrong.
If you would like more practice being in the "wise mind," Visit Girls Learning to Manage Moods to learn how you and your teen can get started.