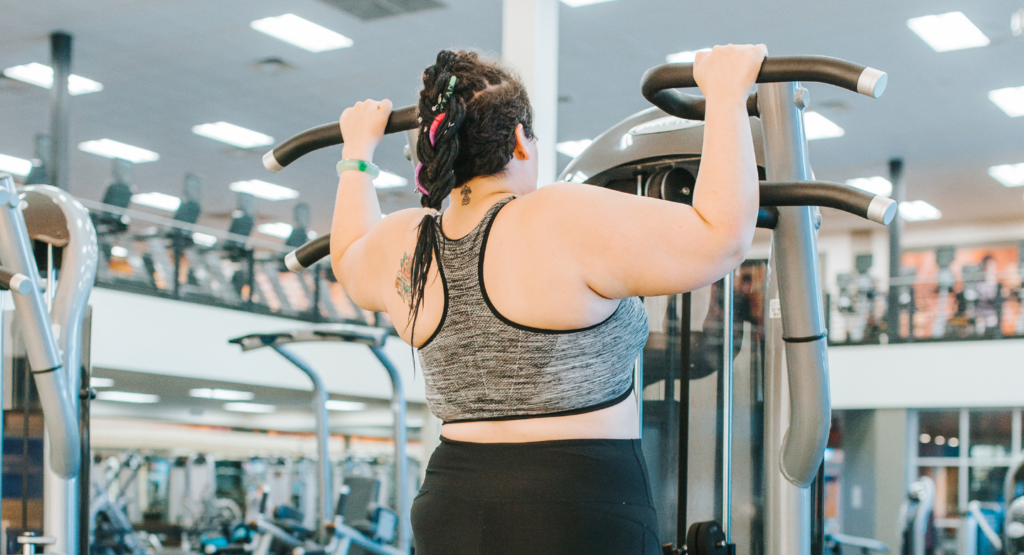 Maybe you want to lose weight to…
Be able to love what you see in the mirror.
Have more energy.
Be able to move with comfort and ease.
Lower your cholesterol, blood pressure, or reverse your diabetes.
Feel sexy.
Feel confident and improve your self-esteem.
Get into your skinny jeans or fit back into your smaller size clothes in the back of the closet.
Be able to get off some of your meds.
Reduce your risk for possible future health issues and diseases.
Improve your mood and be happy.
Be alive to watch your children and grandchildren grow up.
Sleep better.
Have more energy to interact and play with your children or grandchildren.
Reduce body aches and pains.
Whatever your reason, I CAN HEL

P.

Changing your life is hard and you should not have to do it on your own.

Having someone to help keep you accountable makes all the difference. It helps to know that someone else is in your corner and is checking in on you.

Because, as you will learn in my program, success is NOT about calculating calories, tracking macros, and obsessing over time in the gym…

It's about developing the right Mindset, Psychology, and Habits combined with a serious dose of accountability.
Did you know that having an accountability coach increases your success by 95%?
There are countless diet books, personal trainers, and fitness plans out there that will show you how to lose weight, but 73% of people give up before they reach them.
It's not due to a lack of knowledge, because, let's face it, we all know to lose weight-we need to eat healthy and exercise, right? The reason why so many people fail, is because they don't have the right supports in place to help them stay consistent.
As you know, consistency is the key to any kind of success.
We can all find healthy recipes, a good workout program, or a gym; but those things will not work unless you implement them consistently every day.
With my exclusive 1:1 coaching program, I will check in with your meals and workouts and hold you accountable for your choices everyday.
I am committed to helping you manage your day-to-day choices in an uplifting, supportive, and judgement-free way. I can help you transform your mindset and explore self-sabotaging behaviors. You'll discover a daily routine that works for you and create a healthy lifestyle you'll LOVE.
Here's How the OnTrack Program Will Work For You…
How It Works…
STEP 1
After you sign up, I will send you a questionnaire. This will help me understand you better and how I can support you on your journey. I want to know your goals, your current lifetsyle, and what has/has not worked for you in the past.
STEP 2
After I've received the questionnaire, we will set up a time to speak either by phone or Zoom to build a program you will be comfortable with. We'll discuss your needs are create a plan designed to set you up for success from the start.
STEP 3
I'll help you set up an easy-use-mobile/web app so that I can track your progress along with you. I will provide you with daily encouragement and challenge you to stay on track to help you make consistent progress towards your goals. Then we can meet weekly to review the week's successes and challenges, and prepare you for the following week.
STEP 4
Here is where you start seeing results. While we focus on food and movement, the most improtant of our work together is creating new mindets and habits, while exploring your relationship with food and eating patterns. By working together, you can achieve your goals faster and maintain a consistent plan to achieve long lasting changes that becomes easier with time.
Six months from now, you'll wish you started today…
Changing your life for the better is hard and YOU SHOULDN'T HAVE TO DO IT ON YOUR OWN. And I won't let you. I'll be your best supporter and cheerleader.
Let me be your coach and together let's make this year your best year yet.
Sign up today and save 50%.
Your Investment-$499 $249/month
1 x 60-minute Kickstart Call
Weekly 30-minute Accountability Calls
Unlimited Text or Email Support
Daily Feedback via Easy-to-Use App/Website
Emailed Summaries of Sessions with Action Steps
New Skills, Habits, & Mindsets
Because I am truly confident that I can help you get results, I am offering a 30-day money back guarantee.
If you are not satisfied, simply email me within the first 30 days and I will refund your payment. I do require; however, that you demonstrate that you have done the work: log your daily meals and physical activity; complete any tasks/assignments, and show up for the scheduled coaching sessions (if applicable) for at least 2 weeks (14 days).
Got Questions? Contact Me.