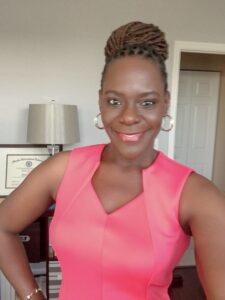 I am the Owner and Chief Group Facilitator at Shantelle Moxie, LLC. I started this company to help teen girls manage tough emotions and find some happiness in their lives.
I help depressed, anxious, and hurting teens find their strength, gain new skills, and get relief from their overwhelming emotions. My goal is to help teens move from crisis to coping while learning to use safe and healthy coping skills in the process.
I work best with teens who are open to a blend of creative, real-world, and mindfulness-based strategies, and who enjoy a bit of humor in the therapeutic process.

My work in community mental health agencies, an adolescent inpatient psychiatric facility, and as a school-based therapist over 25 years has allowed me to enhance my clinical skills in the areas of trauma, suicidal thoughts, self-harming behaviors, and social anxiety.
I keep things simple. I won't give you a long-winded, overly technical explanation when I can tell you in real world terms. If we find a strategy that works, or you already have one that helps, I'm not going to mess with it. I believe that people are more likely to follow through with suggestions when they are easier to do.
I am a die-hard optimist. Not in the "everything will be great" way. But rather, I know that you can handle the work that needs to be done. I know that when we are finished, you'll be able to handle whatever comes your way. I will always have faith in you and will make it clear that I believe in you.
I am focused. Sure, you might be able to distract me for a few minutes with talk a good movie or your family pet. However, it won't last long, and I won't let you avoid the hard stuff. I will keep us on track, so you can get what you need out of the process faster.
I will be direct. I have no problem calling you out when I see you avoiding or getting stuck in unhelpful patterns, but I will always be gentle and patient. I am skilled at balancing these complimentary sides of me and I have found it to be quite effective in helping teens move forward.
I provide a judgment-free zone. I understand that you likely already judge yourself harshly, and that you don't need someone else doing it. So please, tell me your truth. Don't tell me what you think I want to hear or what you think you "should" say.
Licensure and Education: I am a Licensed Clinical Social Worker the state of Florida (#SW6744). I earned my Bachelor's degree from the University of South Florida and my Master's Degree from Florida International University.
Training and Experience: After over 25 years in the field, I have a broad range of work experience in multiple settings with children and adolescents. I have worked with a variety of clients and difficulties. I prioritize my continuing education around strengthening my current skills, learning new evidence-based techniques. and adding new skills to my therapeutic toolbox. I am a Registered Play Therapist and Supervisor. I am certified in Trauma-Focused Cognitive Behavioral Therapy (TF-CBT) for children and teens; Certified in Dialectical Behavioral Therapy; and certified as Clinical Anxiety Treatment Professional-Child & Adolescent. I am trained in EMDR (Eye Movement Desensitization and Reprocessing).
But that's not all: I am a registered Yoga instructor and trained in Jon Kabat Zin's Mindfulness Based Stress Reduction (MBSR). And because I love running, I became an RCAA Certified Running Coach.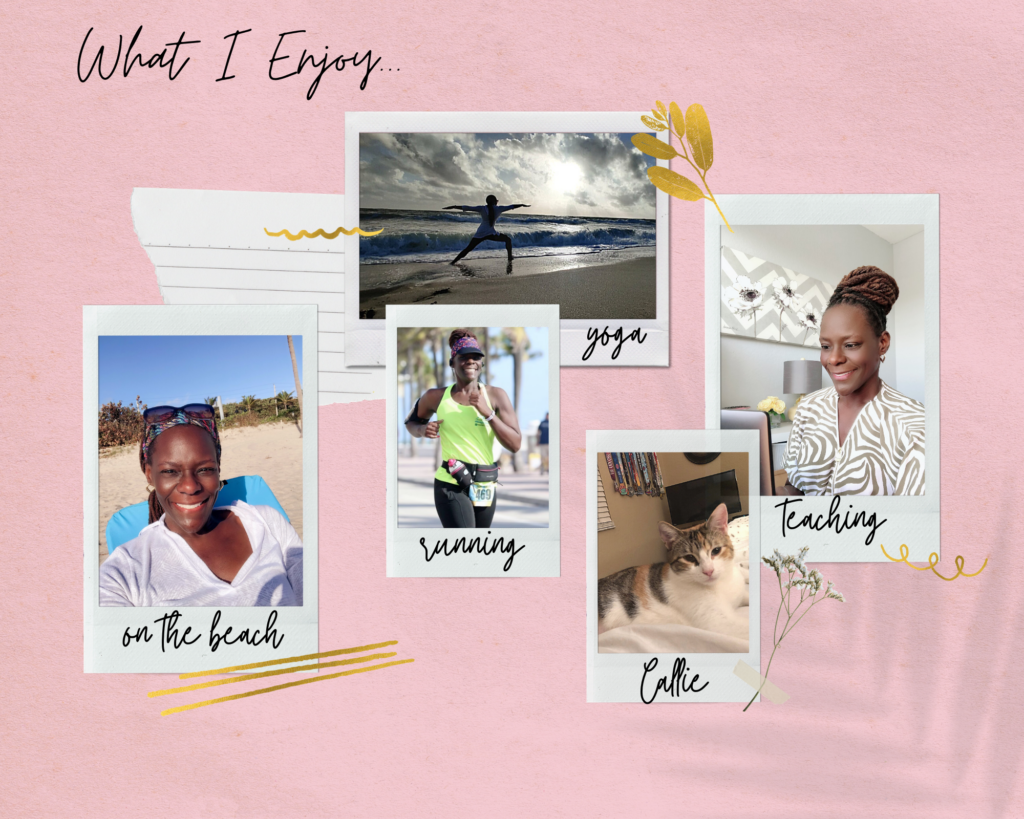 Click the button below to explore the Girls Learning to Overcome Worry Program