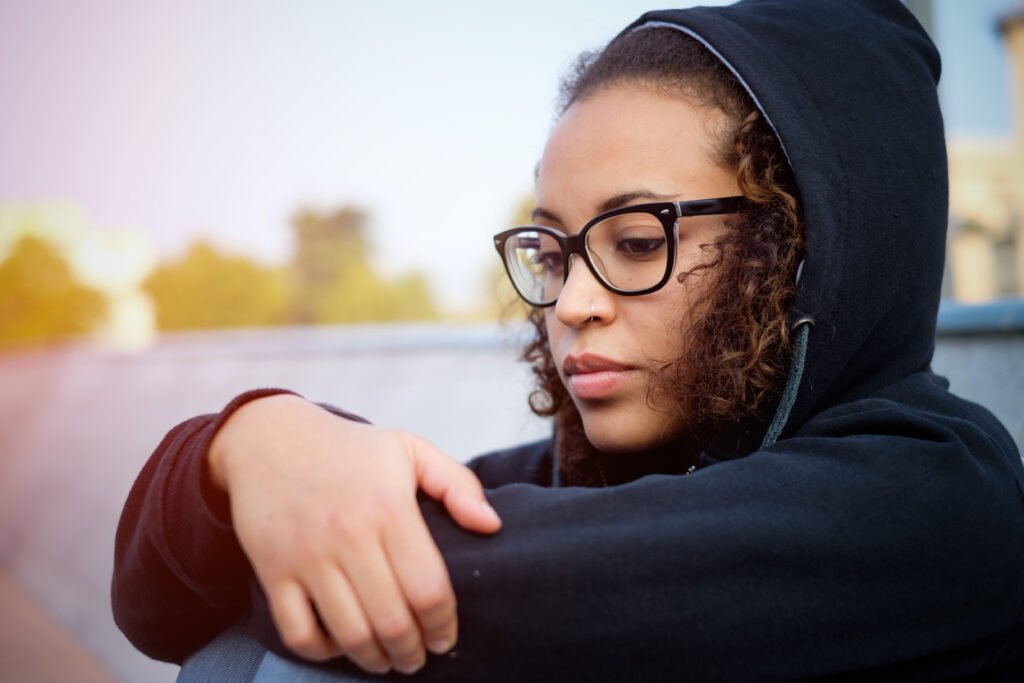 Trauma is any event or experience that shatters someone's sense of security, leaves her feeling confused and sad, and sometimes has her feeling powerless to prevent it. As a result, she may experience elevated levels of emotional, psychological, and physical distress that can disrupt her ability to function normally in her daily life.
Therapy can be a helpful in processing the traumatic event in order help her move forward.
While the impact of trauma can vary from person to person, you may have noticed some observable changes in your teen's mood and behaviors.
Perhaps your teen has been experiencing nightmares or flashbacks or seems fearful of people, places or situations that remind her of the trauma.
Maybe your teen is constantly angry and easily triggered. She may frequently seem "on edge," has difficulty concentrating, or suddenly has trouble in school. She may be acting out.
You may have noticed that your teen exhibits intense episodes of crying, withdrawing from friends and family, or displays other symptoms related to depression.
She may complain about physical ailments, such as stomachaches, headaches or other pain.
She may fear her current safety is at risk and become unable to trust herself and others.
She may experience sudden shifts in mood-moving from depression to agitation within moments.
Do you wish you knew how to help your teen feel better again?
Watching your teen suffer from the aftermath of a traumatic event can cause you to feel overwhelmed, frightened and helpless. You may struggle to know how to help and support her.
How can therapy help?
Because trauma is held in the body, somatic approaches are a necessary component of trauma therapy. It's also important for her to feel safe with her therapist in order to rebuild the nervous system and feel secure in herself and environments before working through the trauma.
I can help your teen identify and process these intense emotions and physical symptoms.
I can help her increase her understanding of her triggers and learn supportive strategies to help her move through the trauma as these emotional reminders appear.
With help and a slow, deliberate approach, your teen can release painful emotions, increase resiliency, restore balance and harmony, and regain her life. It is possible for your teen to let go of fear, anxiety, and pain and feel whole again.
The Role of Family
Parent involvement is key to successful therapy. This may appear different based on individual circumstances. Parents may be asked to join sessions, have parent consultation sessions without their teen present, and/or be given recommendations to follow at home to support the therapeutic process.
If you have questions, please visit our Frequently Asked Questions page.
If you would like to set up a complementary 15 minute phone consultation, please click the link below:
Please note that counseling services are for Florida residents only. Thank you and let me know if I can be of any further assistance.